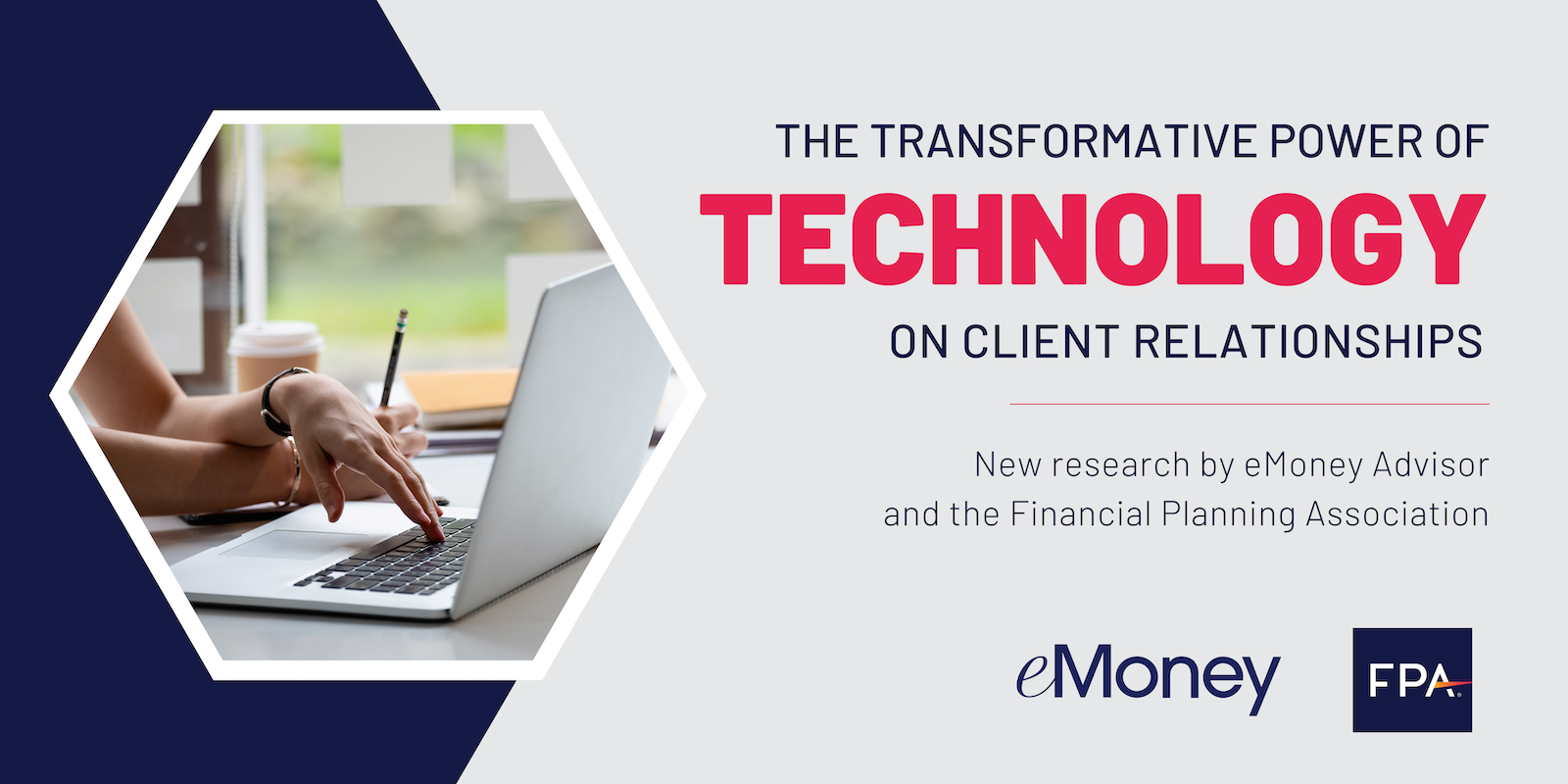 Groundbreaking research by eMoney Advisor and the Financial Planning Association® (FPA®) has unveiled the game-changing impact of financial technology, particularly client portals, on the dynamics between financial planners and their clients. It's not just about access to technology; it's about how you leverage it to redefine client outcomes and your business success.

The research, featuring insights from 849 financial planning professionals, goes beyond the efficiency of technology. It reveals that effectively using client portals can transform your clients' financial well-being, enhance their trust, reduce anxiety, boost motivation, and drive referrals and loyalty.

This research underscores the pivotal role client portals and technology will play in the future of financial planning. Clearly, technology, especially client portals, is now a necessity for financial planners.

Download the report now!